Location
The Christian Convention Centre (CCC) is ideally situated by the sea side in the tourist belt area alongside major hotels. In front of the CCC are found souvenir shops and food stalls of all kinds. The centre itself has in-house catering for campers' convenience . In the nearby township of Teluk Bahang , there is a National Park housing a Primary Rain forest and bordered by the sea. The Entopia butterfly farm, Escape Theme park, Tropical Spice Garden , Tropical Fruit Farm and a Batik Factory are also nearby.

Many camp planners are not aware of the proximity of these places of interest to interweave with their camp planning break schedules . The CCC compound itself also houses an open area spacious enough for captain ball and other outdoor activities.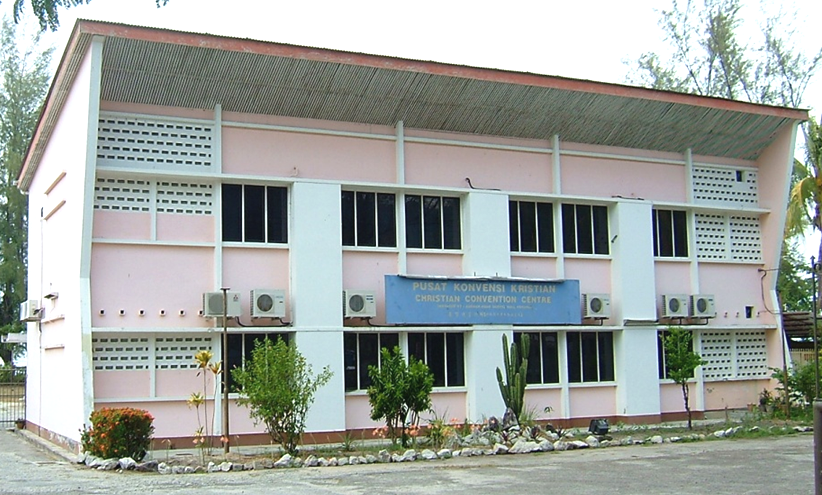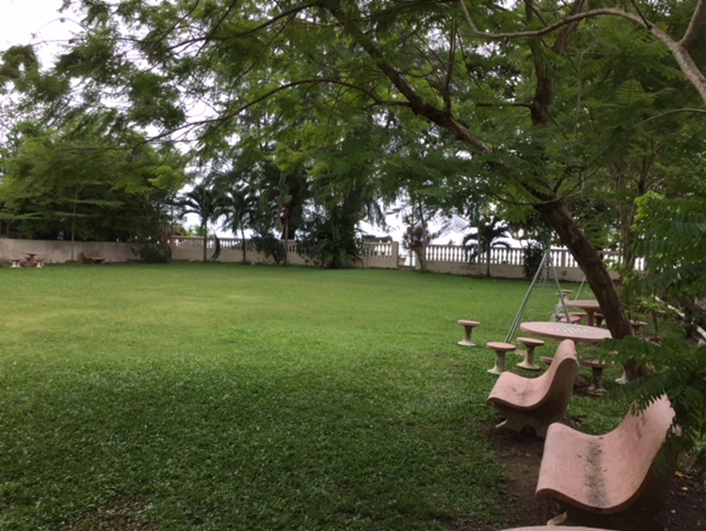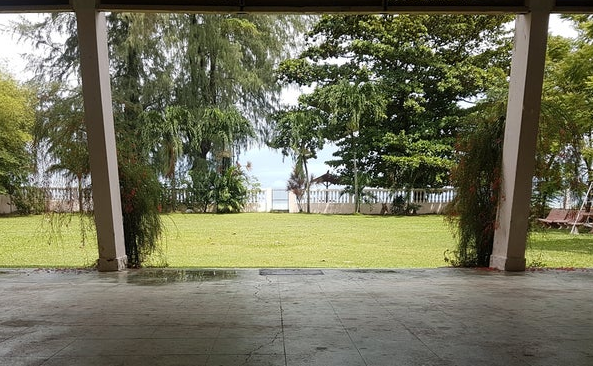 History
In 1961 , the late Mr. Tan Wah Kim, an elder of Burmah Road Gospel Hall with God-given foresight, led the efforts to acquire this valuable asset for the building of a Christian convention centre for camps and conferences. This 30,000 sq. ft. site just beside the sea was purchased at a price of 80 cent per square foot! Under Elder Tan's able leadership, CCC became a reality. Throughout the last fifty years, it has been a venue for Bible teaching, youth camps and retreat centre for the Christian community in Penang and Malaysia as well as Christian groups from Singapore, the USA and hopefully more. Countless souls have heard the Gospel preached and shared and many have come to a saving knowledge of our Lord. Many servants of God trace their call to serve Him from their days as campers at the CCC.

The Vision
To continue as a blessing to the Christian Community and to increase the capacity of the centre.
Upgrades to report
The centre can take a maximum of 128 campers for the moment. A centralized hot water system and renovated air-conditioned 6 dorms and 2 rooms provide the minimal amenities for a comfortable stay during camps. The main hall sees an upgrade to having 4 air-conditioning units for the hot afternoons and evenings so meetings can go on in relative comfort. The hall also has a standard audio facility augmented with a piano, an electronic keyboard and LCD projector.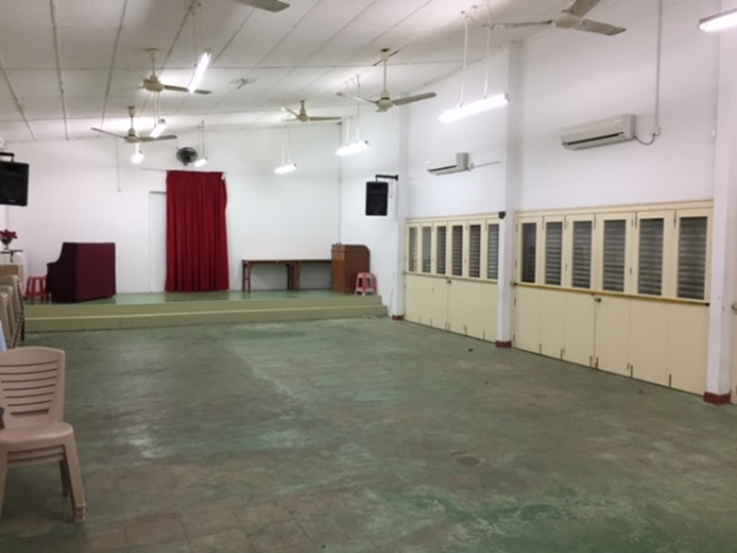 Plans for the future
Plans are in the pipeline for renovating the site to accommodate more family rooms and other facilities. God-willing it will also be used as a chapel to serve as a witness centre in the up and coming township of Batu Ferringhi.
There is a plan to add a Mezzanine floor combining with 2 sets of toilets and 2 extra family rooms at the existing verandah area.
Up-grade the air-conditioners in the dormitories.
Re-surfacing of the driveway and car park.
Your suggestions and donations are most welcome. Help make the site more of a home away from home while you gather for fellowship, good Bible teaching and a venue for sharing our most precious faith. Your fellowship and gifts towards these developments of the CCC would be much appreciated. Kindly make out your cheques in favour of Christian Convention Centre and receipts will be given in acknowledgement. Alternatively, you may make a direct deposit to CCC's Maybank account # 007 068 100 598 . ( Please inform us by e-mail attaching a scan pay-in slip if you opt to use this mode of deposit ). Current 2018 estimates to realize items 1. to 3. above are in the region of roughly RM 300 ,000. Kindly pray with our committee for the Lord to stir up generous hearts.
Management
The site is jointly managed by the Burmah Road Gospel Hall English and Chinese-speaking assemblies. It is open for booking by Bible-believing Protestant denominations and their affiliates as well as Bible believing Protestant para-church, university or working adult groups. Prices are kept at a minimum although some increase in prices for food was inevitable to reflect the current rise in food prices.

For bookings and donation enquiries, kindly contact Mr. Dave Martin on 016-4592862.
The site caretaker may be reached on 04-8811940.

Address/Contact:
Christian Convention Centre
72-B Mukim 17
Batu Ferringhi
11100 Penang
Tel: +604 – 8811940
E-mail: dmmartin1212@gmail.com